Copywriting is about making a connection with your audience engaging the reader enough to want to take action with your copy.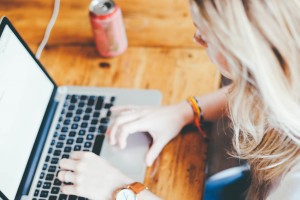 And you will get the copy you want with our original copywriting services.
Digital Print Management help businesses find their voice to be able to tell their story with copy that is engaging, informative, persuasive and motivates your customer to take action.
These include but are not limited to:
B2B copywriting
B2C copywriting
Print media communications
Sales promotional and marketing content
Website content creation
Newsletter writing
Ebook writing
Guest blogging/ghostwriting service
Marketing/sales brochure writing
Flyers/leaflets
Articles
Case studies
Whitepapers
Research
Who we work with?
We are pretty selective about who we work with so only contact us if you want results from your business.
You can find out more about our services and who we work with here.
If you are on a low budget or are looking for ways to manage your budget, we are probably not going to be the best fit for you.
The businesses we work with are varied and include small to medium-sized businesses – heating and plumbing services, schools, colleges, independent banks, Web creation/SEO and print companies.
Typically they won't have a dedicated marketing team which is where DPM come in because they can hire us on a day by day basis, for short or long term projects or for one-off copywriting jobs.
Each job is different so we might be working for one company on a specific project which could take a month and with others where the work is completed in a day.
In our experience companies have bespoke requirements and so it is easier to understand your requirements and then provide you with a quote.
Alternatively, you may want a one-off job created and written and that is also fine because we can discuss what you need and we will advise you of the cost.
All charges are based on an hourly fee plus VAT.
Why choose to work with Digital Print Management?
The love of the written word and our passion for creative excellence.
For over twenty-five years we've been helping companies with their print, design, writing and planning their printed and electronic content so writing the copy goes in hand in hand.
Helping customers get the very best from their copy when it comes to designing and writing marketing content, increasing web traffic and persuading the customer to take action.
We love what we do and we love to work with people who have a vision, we like to make that come true through the use of words.
How does it work?
The initial introductory discussion is free where we can meet with you or, we can talk over the phone.
This is when you need to think about your project and provide us with details of what it is you want.
When the project is agreed DPM will provide a specification of the job project so all parties understand what is excepted of each other with agreed timescales and implementation dates.
Pricing
On receipt of a specification, DPM will price the job based on our understanding of what is required.
25% of the fee is payable upfront for all new customers that work with Digital Print Management.
Or, we can provide an hourly or daily rate if you prefer. If you want a blog post written then you can find out the rates here.
There are three services to choose from all of which can provide a good first-class quality content/copywriting service depending on the frequency.
All prices quoted are exclusive of VAT.