In our increasingly online and on demand world, your employees and customers want access to the documents you send them.
Instant access anytime, anywhere and from any smartphone, tablet or online device.
MultiChannel gives your customers and employees the choice to view their payslips, invoices, statements and any other customer communication online as well being able to receive a paper version.
More and more of us use mobile devices and so it is important to be able to deliver both the option of a paper and digital version of the same document.
If data can be supplied for printing purposes, the very same data can also be used to provide the digital equivalent of the same document.
How does it work
From existing print files generated by your accounts, payroll, HR, pension and reward software we can produce paper documents and present online versions on a secure portal.
Users can login and view their documents securely from any device.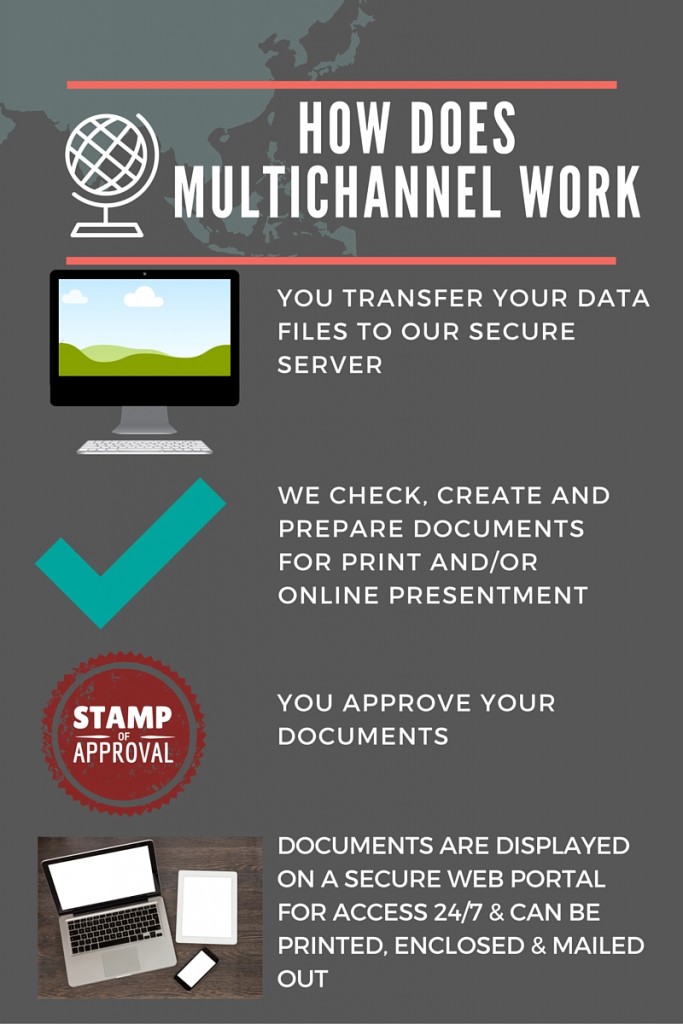 By taking your print data from any software system we can transform it into documents that can be printed or presented online.
It's really easy to set up and we can show you how Digital Print Management's customers are making use of MultiChannel.
Book a demonstration now!