Having recently attended a great seminar on the future of print
management and mobile printing I wanted to share some of the insights I learn't.
Many strive toward the paperless office, and for some it is a utopian ideal.
But documents still drive many of our document processes.
According to the Garner Group office printing represents 1-3% of a company's annual revenue, which means that a $10 million company will spend between $100,000 to $300,000 on document printing.
If you don't know:-
What is print costing you?
Who are the biggest users of print?
Then you need to have a print management strategy.
Although figures suggest that office printing volumes are declining it doesn't take into account the increasing trend in BYOD.
With increasing demands for mobile print solutions and employees working where they want, why should that not include printing what they want?
Office culture is one of the primary reasons companies don't change their print and paper practices.
The exponential growth in mobile devices and their prevalence in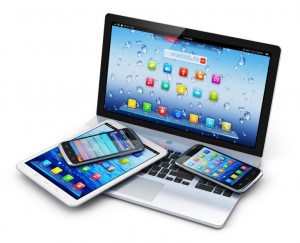 meetings could make you believe that the use of paper is almost archaic and yet office practices result in many of us printing off that report or information for a meeting 'just in case' technology or the lack of internet connection fails us.
Not surprisingly many companies don't know what they spend on print, hardware/software and support. Given that documents drive paper processes it makes sense to know what your annual print spend is.
Not knowing how many printers are in use across the office building, how they are being used and their associated running costs makes understanding the print spend almost impossible but it also means that the organisation may not be delivering what departments really need in the way of document output.
Organisations, Universities, Councils all like print solutions because it enables them to show how much they have saved on print and paper usage.
What is produced is done so wisely and not at the expense of the taxpayer.
Outsourcing print to cut costs whether in the form of print management or managed print services ensures transparency of print costs, an increase in management control over printing, a complete audit review of what is being printed when and on what device.
A managed print strategy means:-
1. You don't need to buy new equipment
2. You need to understand what you have and how it is used – what volumes are printed and by whom?
3. Only then consider outsourcing the management of your devices using a print management or MPS (managed print service)
4. With your office devices being managed by a print management provider quarterly reviews of print volumes will ensure that recommendations will be put in place to optimise your printing.
Your company has a business plan right?
It also has a marketing plan that determines when and what you are going to 'sell' to your target audience?
You probably have an HR strategy if you are more than 5 people so why would you not have a print management strategy?
Even if it forms part of the marketing budget, you need to understand the cost of print and what that means to your bottom line.
If you don't know what you are spending on print then how can you manage what and where you print effectively?