I 'm a strong advocate of the benefits that can be enjoyed by outsourcing a component of your business whether its print, payroll, billing I.T or customer services to the outsourcing of a complete department of an organisation as long as it's a strategic fit for the company and there is utmost transparency in the way an organisation manages the process.
Traditionally when people think of outsourcing they associate it with big corporations who have the infrastructure and the resource to benefit from a large scale re-deployment of one of their business components.
But this is not the only way that outsourcing can be used effectively. Small to medium businesses can use outsourcing to their advantage. Sections 382 and 465 of the Companies Act 2006 define an SME that has a turnover of not more than £6.5 million, a balance sheet of not more than £3.26 million and 50 employees; a medium sized company with a turnover of not more than £25.9 million, a balance sheet of £12.9 million and 250 employees.
I've talked about the benefits of outsourcing in the past with particular reference to payroll and billing here!
The same principles can be levied for any business component you are considering.
Here are 6 things to consider when outsourcing:
What business aspects are you struggling with? Where can your company outsource to make cost savings and streamline the organisation processes for example it might be marketing, web design, payroll printing, invoice processing/printing. All of which are important to a company but are time consuming and manually intensive.

Outsource as much as you can but not the core elements of your business after all that was the main reason the business was established unless it's some manufacturing element that you are considering.

Dont be afraid to use the same company for many different things the more services that an outsource provider does for your business in relation to outsourcing the more you are likely to see volume savings. In the same way you see in the supermarket buy two get the second for free. If you are looking to automate your accounts systems such as AR/AP or outsource your invoice processing/printing make sure the provider can manage the distribution element for example you may print, mail and electronically send your invoices so make sure that the company you choose can manage this process for you and more importantly they know what they are talking about and can demonstrate success criteria.

Investigate the market place and evaluate who you think best accommodates your requirements. Don't think short term, think medium term at least otherwise if you get it wrong it might be painful to get of and you may well end up by repeating the exercise again six months down the road.

Don't be swayed by the cheapest option or choose on price alone if you do you will shoot yourself in the foot. There isn't such a thing as a free lunch! When you see something cheap what's the first thing that springs to mind "what's wrong with it?" or "that sounds cheap"! "What does everyone hope for but rarely gets? A great deal?" You get what you pay for and often a company that offers a service cheaply is trying to win your business with a view to a serious price hike three months later or they haven't understood your requirements. In which case you will find yourself in trouble and the cheaper service could have a detrimental effect on your business. Can you afford for that to happen?

Finally, know what area or business function of the business do you want to outsource? Why do you want to outsource? Be realistic about your expectations. Set a time limit to achieve your objective and most importantly work with a company that has the expertise and knowledge and can offer sound, impartial advice!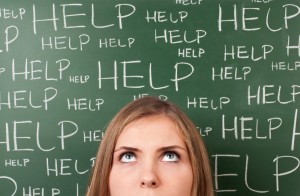 Digital Print Management are leading advisors in the outsourcing process. We are committed to ensuring our customers get the right solutions for their business which in turn results in cost and efficiency gains.
For regular updates and news you can find us on Twitter, Facebook, Pinterest and connect with us onLinkedin and Google+