How to cut the cost of your invoice processing?
Many organisations are challenged by wanting to break free from invoice processing which can be a slow and costly paper based system.
Accounts Payable departments are constantly being challenged to cut operating costs whilst ensuring invoices are paid promptly. Manual AP processes are costing companies on average £2-£4 per invoice that's a staggering on-going cost for a company who may be thinking they are managing the invoice paper flow!
A typical manual process includes:-
Invoices come into the company from different suppliers or cost centres in different layouts and delivery formats – post, fax, email, EDI
They are forwarded to the relevant person responsible for that invoice
There is a longer lead time due to manual routing, processing and sign off procedures
Inefficiencies due to time spent matching the invoice to the Purchase order, verifying, approving and signing off for payment
Inability to maximise discount benefits associated with early payments
If it exceeds the company's limited amount it may well have to go to senior management for verification
If approved the invoice is then input into the accounting system ready for payment
Archive costs for compliance and accounts audits
Typically, there may well be invoice queries, is the vendor valid, is the invoice correct and does it match the PO or is it a duplicate invoice?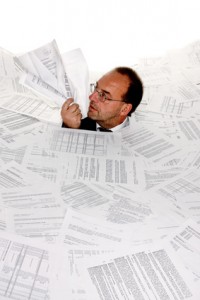 Why automate?
By automating the process you gain a complete overview of the AP function using an end-to-end invoice management system of all processes and any financial implications.
By capturing the invoice information using an intelligent capture tool allows extraction of invoice data whilst at the same time updating your ERP accounts system with no manual entry
Consolidation and reconciliation of purchase orders, invoices and payments are automated which helps manage allocations, cashflow and payments
Invoice processing automatically matches and verifies scanned invoices with PO's
The invoice process is improved because it is centralised so up to date live information is made available to the accounts team at every stage of the AP process
How does adopting an AP strategy reduce my paper flow?
It is the start toward adopting an ebilling strategy for your organisation.
Automating the processing of invoices and choosing to integrate a straight-forward workflow and document management software with your existing systems will remove manual and repetitive workloads.
Using a centralised accounts payable process integrated into your current systems provides:-
Automatic allocation of the right invoice to the relevant transaction

Automatically post invoices for payment

Automatically queue exceptions for handling

Deliver information on exceptions to the AP desktop

Make payment status available to everyone instantly

Adopt a push ebilling strategy where your customers don't have to come to your Portal or website (Pull ebilling)
What are the major benefits?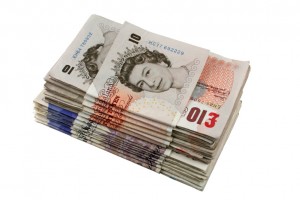 Reduce invoice processing costs
Time savings
Exceptions resolved quickly
Supplier conflict resolution
Early payment discounts
Reduced supplier inquiries
No double handling
Do you have a complete view of your AP process?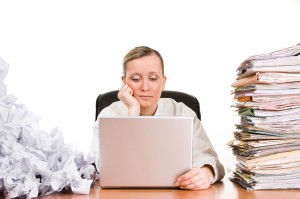 Do you wish your accounts payable function was a streamlined automated function giving you total control?
Do you know how many invoices you have outstanding?
Do you know how much money you owe?
Where in the system are the exceptions and and how many?
Who are the problematic suppliers?
Digital Print Management provide open solutions and our systems can be extended to include the automation of any business process.
If you want to discover how easy the transformation to an automated Accounts Payable system can be then get in touch.
COMING NEXT IN OUR SERIES OF ARTICLES FEATURING INVOICE PROCESSING WILL BE ACCOUNTS RECEIVABLES AND WE WILL SHOW YOU HOW TO SPEED UP THE PROCESS OF ALLOCATING YOUR PAYMENTS.
If you want to receive updates then subscribe to Digital Print Management.
You can follow us on Twitter, Facebook, Pinterest or connect with us on Linkedin and Google+.