With COVID-19 effectively putting the UK on an unprecedented lock down businesses have been prepare themselves to maintain a business as usual standard.
Our print-2-mail or hybrid mail solution services is on the increase providing much needed printing and mailing of important customer letters and transactional documents.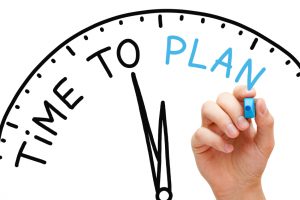 Why now?
The corona virus is forcing many to work from home.
The problem with that is how do businesses continue to maintain contact with their employees and customers?
Companies who are choose our Print-2-Mail service do so because it is significantly reducing their costs on mailings but they are optimising key staff who are creating critical customer documents, uploading them on to our Print-2-Mail portal saving a lot of time and worry.
After the recession in 2008, companies were forced to look for cheaper mailing alternatives.
And although there was a big swing to electronic mailings companies had to find an alternative to mailing out smaller volumes of letters.
Businesses continue to mail out letters.
The running costs of managing this in-house makes it expensive and it is one of the first areas a company looks at when streamlining its printing requirements.
Automating the process of print and mailing alongside digital gives companies the flexibility to send paper communications alongside digital.
Hybrid mail is ideal for emergency and ad hoc customer mailings from payslips, invoices, statements, remittances, newsletters and any other document.
Letters that are printed and posted make hybrid mail the perfect back up solution for your everyday needs.
Businesses have greater flexibility to upload letters any time of the day.
The current stay-at-home measure from the government gives key employees access to our hybrid mail portal which means you can still mail out important letters.
What are the 6 key benefits:-
No installation is required ( you will need to download a print driver) A username, password and an internet connection are all that is required to upload documents directly from your desktop and you can be up and running in a matter of minutes.

With no set up charges or licensing fees, hybrid mail can save upwards of  30% on office print and mailing costs. Hybrid mail costs less than a 2nd class stamp and includes the paper, envelope, printing folding, inserting and posting

Ease of use – Hybrid mail is simple to use there are four easy steps create the documents in word and hybrid mail does the rest.

Hybrid mail is ideal for comapnies that have branches located across the country. Departments can access specific documents and templates which means there is complete control over what is sent out and by whom.

Documents that are uploaded by 4pm on a working day are printed and mailed the same day this means you don't have to panic about that forgotten mailing. Hybrid mail does the rest.

Hybrid mail allows you to store any number of document

templates, you also benefit from post code validation, user and department spending caps, custom signatures and document archiving for future reference.
The important thing to consider with hybrid mail is that no matter the size of the organisation or how many documents you send out a day you WILL benefit from a hybrid mail solution.
Hybrid mail is a 21st century mailing solution designed to take care of those ad hoc letters – whether it is an accountancy business, a firm of solicitors, a dental practice, a fitness company or an organisation that sends most information electronically but still has residual letters and bills to send out, hybrid mail is a cost effective alternative to printing in-house.
For more information click here
Contact us here