The sole purpose of offering multi channel services is to provide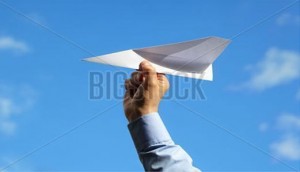 customers with options for how they would like to be communicated with whether it is a bill, statement, customer letter or being given a means by which they can make a complaint.
These documents are a critical part of the business process both a legal obligation and commercial necessity all of which can have an impact on your bottomline.
Thirty years ago the business communications landscape was very different.
Letters, statements, invoices, offers, contractual agreements and the myriad of other business documents were sent via post.
The 80's saw the evolution of fax technology and businesses were able to send documents and the process of business transactions quickened.
In the 90's, the emergence of email changed the business landscape forever. Businesses, brands, companies were able to communicate messages instantaneously.
The 00's served to speed up the business document process farther by the rapid evolvement of smartphones and social media.
Businesses were having to evolve and adapt to ensure they were able to give customers the choice on which channels to communicate on.
Customers demanded choice it wasn't good enough just to be able
to receive email or paper.
They want to receive information both in paper and electronic format and they also want to choose when they get it and where they view it – smartphone, tablet, mobile, PC, laptop.
Today many of us communicate with customers, suppliers, colleagues and associates using different platforms that include fax, email, SMS, social media and web portals.
Physical print and mail remains an effective means of communication but it isn't always quick and organisations have to include digital alternatives at the same time not losing sight of the customers wishes.
Im my post Keep Me Posted – why multichannel works best I put it to you that customers should have the choice in how they are communicated too.
Digital communications do save time and money – there's no paper, toner, postage and lower human resource costs, moreover they help companies respond quickly and to be more in tune with their customers needs.
Whilst paper still retains it's place in the business landscape customers are driving how they want to be communicated with and the adoption of electronic or digital methods of communication have been deployed by organisations so they can deliver immediate information and stimulate interaction with the customer.
How do you manage multi channel services?
When organisations deliver multi channel services they are moving into a complex and bewildering world of communications with the customer.
How do you decide what you will send by email, print and post?
How do you understand what your customers preferences are?
How do you integrate paper and digital business processes?
How do you ensure that the document flow is secure and how do you store documents so that the organisation and the customer has a record of both paper and digital if needed?
Ensuring accuracy, quality and on-time delivery of these business critical documents is crucial. Get it wrong and the business doesn't get paid.
Customers expect to be able to engage on the channels of their choosing, SMS, mobile/smartphone, call centres, post, email, web.
The challenge for organisations is deciding what to adopt.
Switching off offline communications and implementing solely online is a surefire way of alienating a sizeable proportion of your customer base.
65% of customers who prefer paper bills and statements would consider defecting to a competitor or would leave straightaway if a company removes that choice. 29% of customers who prefer to receive information electronically would consider moving if the option to receive paper statements was removed.
How do multi channel services save cost?
New technology means that transactional documents can be delivered offline and online to meet different customer preferences just from one data file.
There is greater flexibility in page formats from A4 to A5 or smaller if required.
High quality colour printing means shorter runs that can targeted and relevant for offline communications
Highly personalised transpromo messages embedded into online and offline communications
Why are multi channel services important?
Organisations can communicate and deliver their messages on different platforms.
In a digital world your customers want to access your information, marketing messages and offers anytime, anywhere and on multiple devices.
For companies, this gives the benefit of being able to provide a good service to individual customers efficiently which increases customer satisfaction and retention.
By providing choice also differentiates the company from the competition and ensures customer longevity.
How does a multi channel service work?
Please watch the video below and this should give you a better understanding as to how payslips, letters, statements can be delivered both online and offline.