Having attended a very informative seminar on finding your audience on Facebook I asked myself do we really know where our target audience is? 
Have we got it right?
You many think this is strange given that I've been in transactional printing and mailing or 'transpromo' for 20+ years but my point is sometimes you need to stand back and take a good look at the market place.
Is it the same as it was five years ago?
Facebook and I have a frustrating relationship.
Many of us manage personal and business profiles but what to post, when to post and how to keep the snippets of information coming are time consuming.
As a social media platform it doesn't seem natural to me as twitter or Linkedin. I guess we all have our favourites!
Having said that most of yours and my target audience is likely to be on this platform but not necessarily in their work guise.
For example our target audience is HR, Payroll, Credit/Collection Managers and so forth, Linkedin is seemingly where you'll find this very experienced and professional tribe.
But I also know that many are likely to be on Facebook keeping a personal page and updating it with status updates, but they will not necessarily have their job status or title and where they work advertised on their personal Facebook page.
The key to generating leads is knowing and understanding where your audience are and that's why I thought I'd share with you how Digital Print Management is re-thinking it's market and making sure we go back to basics.
Sound easy?
Definitely not. Delivering your services to a big audience without knowing who they are and what they look like is like finding a needle in a haystack.
Who are our audience?

Where do we seek them out so our message gets heard?

Why should they even consider our services?

How will they benefit even if they do find us?

And what can we do to make it easier to find us?
Although this has been done before I've put my spin on it but more importantly it really got us thinking, checking and making sure we know where to find our audience.
My first thought was how do our customers benefit from our services and what problems did we solve for them?
Thinking about the range of services we deliver to our customers from Digital Print Management's point of view I looked at our largest and smallest customers and came up with the following:-
What have they bought from us?

Why did they choose to work with us in the first place?

Why do they continue to work with us?

What problems did we solve for them which means they sleep easier at night?
This helped us then drill down and understand the type of customer that is attracted to our services.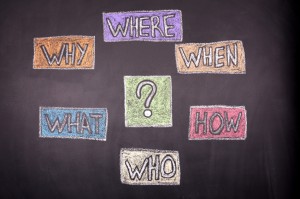 That completed, where do we find these prospective customers and how do we get our message out there?
How did the customers that we currently serve, find us or hear about us?
This gave me the opportunity to sketch out an outline of a typical prospective customer that 'feels the same pain' our current customers experience prior to outsourcing their 'problem'.
Which then led me to the type of customer that will gain from the value in our service offerings.
What problems are these Payroll/HR and Credit Managers having to deal with?
Do they perceive them as troublesome? Are they even aware they have problems?
What would the reputational damage be if the cost of not sorting out the problem is greater than the cost of leaving it?
Being niche certainly helps as we provide a very distinct service in the payroll and accounts area this makes it easier to identify our audience.
Aiming to be a big fish in a small pond means that we can be heard above the rest of noise and hopefully stand out from the crowd rather than the other way round.
By understanding our areas of expertise, the knowledge we've amassed over time and how we've helped our customers means we can understand our prospective customers  better.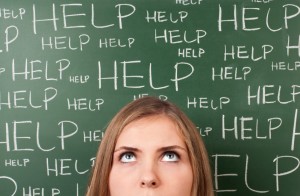 Also, knowing what areas we have been successful in and why helps us to maximise this further for more success in the future.
And finally, I asked these questions, why are we uniquely placed to solve our customer's problem, and what makes us stand out from the crowd?
We are still working on re-defining our marketing and social media objectives but focussing on the above has really helped make us re-think and re-visit what we've been doing?
I hope you find it a useful exercise too!
How have you found your audience?
How do you get your message heard?
How successful has it been?
Share your views!