Do you know who your target audience is?
Is it the same audience five years ago?
I have a frustrating relationship with social media.
Managing personal and business profiles, what to post and when?
How to keep the snippets of information useful and informative is time-consuming, coming up with new ideas harder.
The majority of our target audience is on a plethora of social media platforms. The challenge is finding them, especially on Facebook as this doesn't have a tag for their employment position.
Digital Print Management's target audience is HR, Payroll, Credit/Collection Managers, Linkedin is the right choice to find this professional tribe.
Many of them are also likely to be on Facebook keeping a personal page and updating it with status updates, but this doesn't show their job status or title and where they work.
The key to generating leads is knowing and understanding where your audience is and that's why I thought I'd share with you how Digital Print Management is re-thinking its market and making sure we go back to basics.
Sound easy?
Definitely not. Delivering your services to a big audience without knowing who they are and what they look like is like finding a needle in a haystack.
Who is our audience?

Where do we find them so our message gets heard?

Why would they consider using our services?

How will they benefit from our services?

And what can we do to make it easy to find us?
How do our customers benefit from our services and what problems do we solve for them?
Thinking about the range of services we deliver to our customers from Digital Print Management's point of view I looked at our largest and smallest customers and came up with the following:-
What have they bought from us?

Why did they choose to work with us in the first place?

Why do they continue to work with us?

What problems did we solve for them which means they sleep easier at night?
This helped us then drill down and understand the type of customer that is looking for our services.
When that is done, where then, do we find prospective customers and how do we get the message out?
How did the customers that we currently serve, find us or hear about us?
This gave me the opportunity to sketch out an outline of a typical prospective customer that 'feels the same pain' our current customers experience prior to outsourcing their 'problem'.
Which then led me to the type of customer that will gain from the value in our service offerings.
What problems are these Payroll/HR and Credit Managers having to deal with?
Do they perceive them as troublesome? Are they even aware they have problems?
What would the reputational damage be if the cost of not sorting out the problem is greater than the cost of leaving it?
Being niche means we provide a project management service in the payroll and accounts sector making it easier to identify our audience.
A big fish in a small pond means we can be heard and found above the rest of the internet noise and stand out from the crowd.
Our expert knowledge coupled with the knowledge from project managing many printing implementations helps us understand what the prospective customer wants and needs.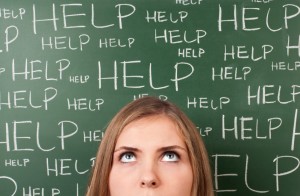 Understanding the sectors we have been successful in and why helps to maximise this opportunity further to create success in the future.
Digital Print Management is uniquely placed to solve the customer's problems, and that helps us stand out from the crowd.
How have you found your audience?
How do you get your message heard?
How successful has it been?