This week's post gives you a quick guided tour into why hybrid mail sales at Digital Print Management are on the increase and why our customers are converting to hybrid mail.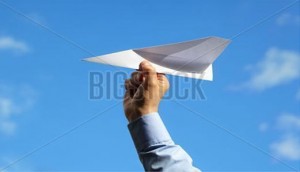 Firstly because they are significantly reducing costs on their mailings but they are also saving a lot of time which is their most precious asset.
The onset of the recession meant that many companies were forced to look for cheaper alternatives when it came to managing their customer mailings.
Organisations still send large amounts of letters through the post.
The running costs of doing this in-house can be prohibitive so it is often one of the first areas a company looks at when it comes to streamlining its business processes and printing requirements.
Information is sent via email or communicated online daily by thousands of companies and by automating the process of print and mailing alongside digital, companies are able to send paper communications as easily as they would making it available online.
Customer expectations have changed and whilst they may have reported a problem to a call centre on the phone they want a follow up letter to confirm the actions that have been taken and one of the most cost efficient ways of sending this follow up information is by using hybrid mail.
Hybrid mail is ideal for those ad hoc mailings allowing the customer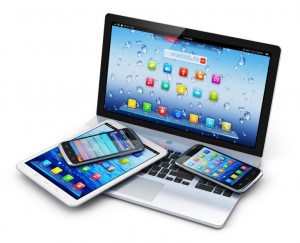 service representative the opportunity of uploading any number of letters on a daily, weekly or monthly basis and in whatever quantities.
By outsourcing those letters that are required to be posted, hybrid mail gives companies the flexibility to upload letters any time of the day, freeing up printer resources and the staff time taken up in generating and creating letters.
What are the 6 key benefits:-
There is no installation (just the print driver that communicates with hybrid mail) Customers are able to send documents through hybrid mail in minutes. A username, password and an internet connection are all that is required to upload documents directly from your desktop.

With no set up charges hybrid mail could potentially save you 60% on office print and mailing costs. Hybrid mail costs less than a 2nd class stamp including paper, envelope, printing and posting

Ease of use – Hybrid mail is so simple to use there are four easy steps and as long as you are comfortable with creating documents that are ready to print then hybrid mail is straightforward to use.

Hybrid mail comes into its own if your company has branches located across the country, departments can have access to specific documents and templates which means there is complete control over what is sent out and by whom.

Documents that are uploaded by 4pm on a working day are printed and mailed the same day this means you don't have to panic about that forgotten mailing. Hybrid mail does the rest.

Hybrid mail allows you to store any number of document

templates, you also benefit from post code validation, user and department spending caps, custom signatures and document archiving for future reference.
The important thing to consider with hybrid mail is that no matter the size of the organisation or how many documents you send out a day you WILL benefit from a hybrid mail solution.
Hybrid mail is a 21st century mailing solution designed to take care of those ad hoc letters – whether it is an accountancy business, a firm of solicitors, a dental practice, a fitness company or an organisation that sends most information electronically but still has residual letters and bills to send out, hybrid mail is a cost effective alternative to printing in-house.
For more information click here