This article is the second in a series that talks about the benefits of automating your accounts receivable process.
In my last article I discussed the Accounts Payable process. You can read more about that from invoice management to the merits of automating the process.
I like to start with the END in mind which I guess is where Accounts Receivable fits into the accounting function because it is the process whereby a company allocates received payments to the relevant customer accounts hopefully with minimal manual interaction in effect it is the management of the Sales Ledger. It is also one of the more cumbersome accounting tasks that is often very manual intensive prone to errors resulting in the slow down of customer invoices being paid on time.
It is a key component to the effective running of any organisation or company ensuring that bills are paid on time. Traditional methods can be labour intensive, slow and prone to error.
Accounts Receivable Automation.
How does automating the Accounts Receivable process work?
Capture
By caputuring information using an intelligent capture tool which can extract data automatically learning and storing information as it goes.
Managing the information
By managing the information in your system enabling faster retrieval for processing and eliminating the need for paper storage at the same time ensuring compliance.
Cash Allocation
Incoming payments can be allocated swiftly right down to the invoice level this information is remembered by the system so that subsequent payments can be matched.
What are the benefits of automating your accounts receivable process?
Real time view of your sales ledger
Clean sales ledger with no unallocated balances
Accurate management information and easier cash flow forecasting
Efficient credit management with accurate debtor days information available at all times
Increased credit control efficiency – no wasted time chasing invoices already paid
Reconciliation is done on a day to day basis making the month end process efficient
All banking and remittance documents are stored electronically making the audit process less arduous and reducing the amount of storage required
Finally automating the accounts receivable function will ultimately improve cash flow and reduce DSO, reduce printing, postage and paper storage handling costs enabling the company to adopt a Paperless electronic billing strategy!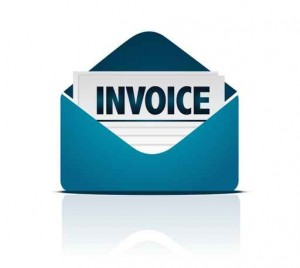 Are you struggling to manage your accounts processes?
Are you deluged with paper?
Do you want to get your invoices out faster?