In last week's blog I talked about the importance of making your communications targeted and specific by making it personal.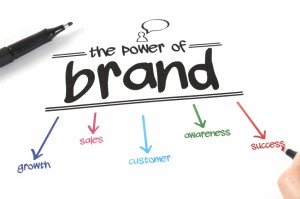 How do you personalise your marketing?
Many companies I work with have an abundance of data they don't know what to do with, let alone know how to interpret it.
Other organisations don't have enough data to even start personalising their communications.
Before you even start down the road of personalising your communications whether via a PURL (personalised URL) or variable data printing you need to have a database containing the basic information to be able to start sending any form of marketing communication.
The first mistake most clients make is we want to go big, yep we've got 60,000 customers on our database and we want to blitz them with a marketing communication strategy we intend to role out over 4-6 months.
Start small and conservatively.
I guarantee the database will be out of date. It will have clients that no longer use your services and likely that there is no segmentation of the data i.e. broken down into industry type for example, retail, local government, higher education, banks/finance.
Do you know what the job position of the purchaser is? Is it the same for all your products and services or does it depend on which industry type you sell to?
Start with a campaign of 2,000 split between whatever your industry types are that might be 500 marketing emails or variable direct mail x four of your industry segments.
This makes it easier to manage internally and measure.
Sending out an email campaign using a PURL or direct mail to 20,000 potential customers is difficult to manage and is unlikely to be a huge success.
Starting small means you can select specific markets and restrict the number of recipients you market to.
Variable data
Creating marketing content that speaks to your customer gives the effect of having created an email or direct mail piece that speaks to them only.
This is achieved by having a qualified database with correct names, addresses, email addresses and job titles.
You can then extract the data by industry or job title or whatever variables you choose
Customising marketing campaigns makes your messages appealing to your  audiences.
Adding variable data to either your marketing email or direct mail campaigns makes it relevant and personal. But don't go for many variables and don't make the salutation i.e. name and title of the person one of the variables, that should go without saying.
There is nothing worse than getting a non-personalised mail that says 'Dear Customer' followed by variable bits of information with discount coupons it is guaranteed to be either deleted or thrown away.
Does your database show the purchase history of your clients?
What did they buy? When did they buy? Is it seasonal? Is there a pattern of purchasing or is every customer unique?
Have you created lists for email or printed newsletters?
Have you created lists via job title?
Have you created lists according to industry sector?
Do you know the sex of the recipients you are sending to?
By creating variables around what you know of your target audience helps you to be specific, targeted, highly personalised and provide content that is relevant to the recipient.
Think of your customers in highly segmented markets and offer them content that can be personalised. Within each group, tailor campaigns to specific buyers that you've identified i.e. frequent purchasers, male versus female, seasonal or non seasonal.
This level of personalisation will not go unnoticed.
Engage your customers on your website
One of the main benefits of marketing is to drive your prospective clients to your website to buy. Customer surveys and onsite messaging are another way of building customer engagement.
Making your blog compatible with your brand tells a story, use a case study, site an illustration of where your products or solutions helped. It's a great way to increase customer confidence to buy from you.
By personalising the content companies set themselves apart from the rest.
Socialability
Social media is a great way to really get to know your audience by communicating your brand and messages you get your company culture and personality out there.
By answering questions, addressing concerns and comments shows interest and that you are prepared to get personal with them.
Plan it out
It is very difficult to keep track of what variable marketing campaigns you might be running so plan it out whatever form it takes.
It helps to stay focussed on the end game.
How many touch points do you intend to give your customers? Direct mail with QR code/PURL, email with PURL, follow up reminders both email and direct mail and so on.
A/B test
What you do for email can also be applied to direct mail. Design not just one piece of variable direct marketing but several different types. Test your marketing messages, it might be a small change to the title of the mail piece or a change to some of the text.
One of the benefits of using variable data means you can try out different messages, offers, information and see what works.
Try it out on your audience of 2,000, if it's successful and you can measure what worked best then roll it out to a larger audience.
Plan, analyse, measure and do it again
Now you've spent the time, money and resources coming up with your marketing messages, unless you can measure and set goals you wont be able to see if they were successful.
Set KPI's at the start of each project and it shouldn't just be about attracting another XX% of new customers make it more specific like how many emails were opened and acted on, how many direct mail pieces were sent and how many responses.
When you can measure it you can use this as the stepping stone to the next bigger campaign.
Catchy headline, great design
Finally using variable data is fab I love it. I love nothing more than to get a great email newsletter or direct mail piece that is highly personalised and relevant to what it is we do.
Sadly, these types of marketing communications are so rare, mostly they are boring and bear no relevance.
Worse still, is the lack of thought put into the design and headline of the marketing message.
How many times do you really see a catchy headline?
When you do, you have to open the email or tear open the envelope or rip the side of the mailer because the headline compels you to take action.
When all is said and done a great headline is often the first thing your audience will read so make it fun, relevant and interesting.
Personalising your brand makes it easier for your audience to connect.
Branding content to support your brand's messages is key to getting personal with your audience.
Not only will variable content engage with your audience because you are talking with them not at them, but it shows your willingness to connect with them on a human level.