Last week's post aimed to show how to engage with customers across multi-media channels by creating an identity and personality and using consistent branding. 
I'm having a bit of moan. I've been inundated with pushy sales emails and I was going to add some screenshots of what I mean by overbearing pretentious marketing, but thought better of it.
What is it about that pushy salesman or woman that make us run for the nearest exit?
How many times do you go to a networking meeting and end up being sold to death by an over zealous person?
SMEs and small organisations may not have a budget for outsourcing their marketing or hiring a digital creative to manage it internally.
Companies feel uncomfortable, almost shy when it comes to demonstrating the merits of their company services.
Marketing your brand can sometimes feel like you are committing a serial act of selling.
There are differences between the two and most of us don't like to be 'sold to' by pushy marketers, cold callers, spam emails, one time only offers and deals that end up in our inbox again tomorrow.
Yet most of us don't want to be that pushy sales person either, making us feel uncomfortable under the collar when it comes to our own marketing content.
Marketing doesn't have to be pushy and solely about selling.
Good marketing is about creating informative content that helps the customer make a buying decision. If they have the information and they trust in your brand then when they are ready to buy they will remember you.
If your message 'sells' then it is off putting, people switch off and the message gets deleted, thrown away, spammed or 'unsubscribed'.
It's not so easy for your audience to switch off from a marketing message that answers a question in an informed and authoritative way.
Creating punchy marketing content that is genuine, helpful and informative takes time to craft.
Businesses are realising that good content marketing is insightful and is a great way of attracting leads and converting them to customers but getting it right is another thing entirely.
There are five key points that I ask my customers to think about when they consider print and content marketing to make sure it works successfully.
Here are five ways to make sure your content marketing is not 'pushy'
1. Plan, analyse, execute – if you don't have a strategy how can you produce great content.
You might be producing lots of good stuff and sending it here, there and everywhere but having a 'throw the mud at the wall and hope it sticks approach' wont work. Building a library of great content suited to your audiences and niche markets with clear aims and objectives demonstrates expertise and knowledge. This will develop brand awareness and build trust in you and your company or brand. Your library will have a story to tell.
2. By listening to your audience you can start to address their problems – creating irrelevant content will only get lost in space. By acknowledging unique or specific problems associated with your industry or niche and writing content that demonstrates a case study on how a company benefited from your help is golden egg stuff. If the customer doesn't know they have the problem in the first place how will they find the answer?
3. Don't write low quality content – regurgitating old content or poorly written marketing is not acceptable anymore. Content marketing is important and reflects on you and your company.
A badly written marketing piece or blog shows that either you don't care or you haven't given enough thought to your audience.
Quality does matter and content must be well designed, thought out and written well with no obvious errors.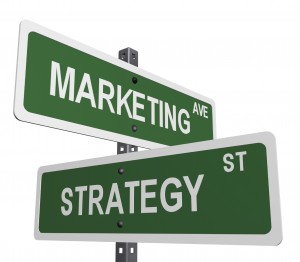 4. Be interesting – attention grabbing headlines are a sure fire way to get people to engage with your content but not pushy salesy sign up now headlines.
Brilliant content wont be found or read if it is presented like war and peace. If you want to make sure your content isn't read don't use images, change the typeface every paragraph, don't check for spelling and write it like an A-level science project.
5. Don't be afraid – write blogs, try podcasting, Youtube, use infograhics, slideshare mix it up a bit by making your content more consumable using different platforms. It is a great way to get your content picked up and shared across different devices.
There you have it a simple but effective five-point plan for your social media marketing content and direct mail.
Are there any other points to add or work for you? Please do share.