20+ years in print has provided me with a good education into what makes good and bad content. Of course this is subjective what might be great content to one is mediocre to another.
I've seen how customers got it very wrong and hit the spot by getting it very right.
A direct mail piece containing variable content with no relevance to the product or service, an invoice with the wrong marketing message, often a missed opportunity for suggesting to clients future products or discounts, blank spaces over a page, content that bears no relevance to what the company sells.
Giving your customer the chance to bounce from paper and join you in the digital world by offering them an incentive can be one of the most effective ways of using your content.
Content marketing is the 21st century most used catch-phrase, content is king, content is everything, content is to die for.
Good content, but not any content is a must these days for companies, organisations or brands that sell products, services and solutions.
Let's start with a definition.
Content marketing is any marketing format that involves the creation and sharing of media and publishing content in order to acquire customers. This information can be presented in a variety of formats, including news, video, white papers, e-books, infographics, case studies, how-to guides, question and answer articles, photos. Content marketing is focused not on selling, but on simply communicating with customers and prospects. The idea is to inspire business and loyalty from buyers by delivering "consistent, ongoing valuable information". [Wikipedia]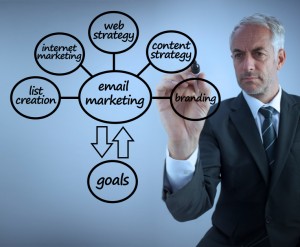 Many believe content marketing is crucial to developing and nurturing new and existing relationships, unsurprisingly, few do it properly.
What do I mean by this?
When companies decide to go down the route of content marketing it is often with little or no plan. It might start with a post card style marketing proposition in an attempt to reach customers and prospects. This is then followed up with a special offer or discount on your next purchase on a social media platform like facebook or twitter.
No planning, no continuity.
Many companies don't think about the message they are trying to convey or what they aim to get out of the campaign.
Price, quality or a service message isn't enough to differentiate you from your competitors and so the customer gets distracted by the price and forgets what he/she really wants in terms of a solution, product or service.
In turn this results in content that offers little or no real value to the end user, leads don't convert into customers and sales are lost even though the brand may have captured the buyer at the first touch point.
Content marketing works on the proviso that there is a group of people out there wanting more information on your products and services, the content you showcase might be a solution to a problem they didn't know they had.
It is providing information about the services and products that your business offers to help prospects that are wanting to purchase but are uncertain about making that final commitment. It is not blatant SELLING.
Content is about providing relevant information over time by creating a positive image of the company, brand or you, equipping customers to make the right decision and buy from you, it is not about lam-blasting public messages into the social media stratosphere hoping that some of the messages will stick. (Outbound marketing)
Why does content marketing suck?
It doesn't really I just wanted you to read my post.
Joking aside, print has conveyed this message since the beginning of time. The print industry has always been at the forefront of content. We know about the value of content in a direct mail piece, a brochure or sales letter, because we've been talking about it with our customers for the past 30+ years.
It doesn't matter what the print piece is it could be an invoice as I mentioned earlier or a sales letter, it's what's in the content that counts.
The same principle can be attributed to digital media content. Content on the web, blogs, sales articles, email newsletters.
What has changed is the media marketing mix. Up until 5 years ago print tended to be the main vehicle for conveying content and information. Print is now just one part of the social media and marketing mix or as I like to call it part of the multi-channel engagement with customers.
The whole point is to develop interaction and engagement with customers by using all of the channels including print.
Content marketing seeks to answer questions, provide solutions and the social media channels are the mode of transport that allows this conversation to take place.
Where does print fit into the social media mix?
Let's take a company newsletter, a magazine or a direct mail piece, the chances are it will be kicked around a building way after you've deleted that last 'salesy' email.
A great example of how paper fits into the marketing mix is the way Google interacts with its prospects and customers using direct mail.
Recently, we received a highly personalised target specific direct mail mini-brochure, about the size of an A6 post card and with 8pp (printed pages). It detailed the number of site visits, adword campaigns we are running and SEO all in a digital colour printed booklet. Targeted, strategic and personalised.
Google using direct mail? – a paper based product to deliver a marketing message. Google a multi-billion pound digital company specialising in internet related services using PRINT AND A DIRECT MAIL PIECE to promote themselves, ironic don't you think. But, If it didn't work they'd stop using it.

Understanding the value of print when considering your content delivery and more importantly the creative uses of print, can only enhance the customer experience.
Don't rule out print as a potential first step in the engagement process with your customers.
Ask yourselves how you felt when you last opened a highly personalised envelope containing an individual sales message addressed to you? What did you think when you read it? If you thought wow I really like that, it's fresh and different.
Now put yourselves into your prospects shoes, now you get the picture.
How are using print for your content marketing?
How do you see it fitting in with your marketing strategy? Please do share your thoughts, I'd love to know what you think.