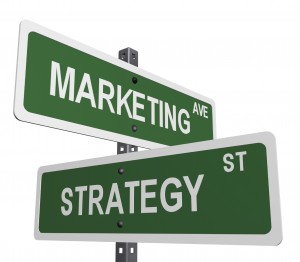 There are many benefits in working with a print management partner and one of my first blogs exemplified what a print management company can provide and how it can save a company real time and money.
With the recent developments in cross media marketing and content personalisation, working with a print management company will become an increasingly important part in the development of your business marketing strategy.
My last blog talked about the importance of content, used in the properly it can be a very effective way in engaging with the customer.
The most important aspect of any content marketing strategy is 'interaction'.
Your marketing objective is to establish a conversation with the audience you are keen to interact with and this is where great content is key.
All of the media channels including print should be designed to facilitate the dialogue by slowly building confidence in the expertise and capabilities of your business or you.
Print media innovations are developing quickly, less than 15 years ago it would have been impossible to have a short print run of 50 12pp A5 brochures and to have them personalised and printed with variable information.
Digital print now makes that possible.
Perfume samples can be spot glued to magazines and natural essential oils such as lavender and lemon can be added to print inks to add fragrance to a page. Thermochrome inks can change colour with a change in temperature by rubbing the page to cause a colour change providing the reader with added excitement and intrigue when they read a newspaper or magazine advert or a direct mail piece with the intention of engaging with the reader on a personal level creating empathy resulting in  the buying of the product.
Invisible information, hidden messages or information seen only under certain light or after a set period of time created by using UV light sensitive inks traditionally used in the cheque printing industry to prevent counterfeit have found their way into marketing campaigns providing the customer with a different print experience.
How does print help me with my digital marketing strategy? 
Print media can now include markers that link printed medium with digital media. The QR code (Quick Response) is a small square code that when scanned with a smartphone opens a file or links to a URL or a PURL enabling the viewer to engage with the brand or company.
AR (Augmented Reality) is hidden content, hidden behind marker images that can be included in printed and film media but when viewed using a mobile app open a world in which the brand is at the heart of the message or create scenes in which the brand and the consumer play a role.
VIP (video-in-print) brings the audio video channel to printed media. This is a small screen 90mm wide and just 3mm thick that can be inserted into a brochure or magazine and present HD video and audio. This technology adds content that could previously only be seen on television or heard on the radio.
How can a print management company add value to my marketing strategy?
Print media, television, online, mobile technology and social media are all vital components of a potential marketing campaign, whilst only the large brands and corporations are likely to use all components to market their content, the majority of businesses will use some of the platforms in conjunction with each other to promote content. With such a range of channels available how do you ensure that you are getting the right expertise, exposure and ROI for your marketing spend.
Answer:
Step in the print management company
A print management company can provide a vast array of services and products through its distribution channels and trade supplier network, relationships that have been built up over many years. Print management companies year on year are able to save their customers 25%-30% on print spend. The job title 'buyer' doesn't automatically make you an expert in print buying and knowing where to source what from who.
Print management companies are, by their very nature diverse, they've had to make changes to meet the needs of an ever changing marketplace and to accommodate the variety of needs of clients by being able to provide multi-channel services from data management, direct mail response and management, augmented reality, PURL's, web to print, interactive QR codes, email and SMS marketing.
A far cry from 'PRINT'.
Many companies find that by managing their cross media marketing efforts involves cross fertilisation of services from print to social media and companies don't have the knowledge to deliver a cross media marketing project. Either companies will need to invest in staff that can manage the various components internally or outsource to get the best results.
What starts out as marketing or branding campaign designed for printed media, the next stage maybe email marketing and its distribution through various media channels. One person in an organisation wouldn't be able to co-ordinate the process from print to social media let alone several people. Many don't perceive print or social media as a core component of their business strategy because it involves so many stages, requiring you to be an expert in every channel.
Outsourcing to one company ensures that the right media channel is used for each of the respective marketing components in other words, print media with interactive QR codes might be the first step in the engagement process followed by email marketing with a PURL, SMS mobile marketing,  and so on.
A print management company doesn't have a vested interest in anyone particular media channel or supplier, they will work with the customer/company to ensure that the brand, content, service or product is effectively positioned to get the best results.
One supplier, one contact for all your cross media and social marketing needs.
For more information on how cross media marketing can help your company click here