The last five years have seen an unprecedented rise in electronic and social media.
The final death bell for print would not have been an unrealistic thought.
Jump forward five years and print remains a respected medium used to deliver powerful marketing messages connecting the consumer in a world that has too many social media distractions.
Consumers want choice and each has a different need that is unique and personalised this has created a unique niche for a very different kind of print management company that is able to drive communications in both print and digital format. It also makes print outsourcing an important consideration for businesses to consider when planning a digital and print marketing campaign.
Being able to work with an outsourcing partner that can manage and integrate the various channels of communication makes it a very effective way of maximising business efficiencies and savings.
Brochures, magazines, books and direct mail communications can stand out from the crowd when good content and great design is paramount.
Print has one major advantage over its digital adversary – longevity and undivided attention from it's audience.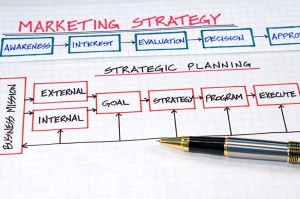 When a piece of direct mail, postcard, catalogue is in the hands of the consumer they are more engaged than when online. The web and other electronic methods of communication serve up distractions with competing adverts and 'noise'.
We live in an age of choice and consumers want to be communicated to the way they want.
They may be happy to receive an e-newsletter but might want printed statements and it is down to the marketers to deliver the right combination of personalised communications that suits each of their targeted audiences needs.
By making print stand out more with great content and design, adding colour providing excellent finishing thus creating a long lasting product only cements print's relationship with the consumer by providing an engaging and a lasting connection.
How often do you receive a great piece of direct mail?
Maybe you were attracted by the message or it was an interesting information piece that you want to keep and then pin to your reminder board or to the fridge. Print has achieved its goal by creating a lasting impact.
Managing print and integrating it with a cross media marketing communications mix requires a lot of thought and effort and is a complicated process.
It requires a dedicated print management company with expertise in printing, design, database management, postal and fulfilment processes.
For many companies that level of print management skill and expertise is beyond most marketing departments and is not a core competency making outsourcing an ideal solution for improved print management internally.
Outsourcing the cross media marketing mix involves consolidating print management and print procurement with one company capable of delivering printed products with online electronic solutions in addition to being able to provide the vital consulting services needed to ensure that any cross media marketing campaign gives the best return on investment.
It's a balance between co-ordinating print with communication across all channels.
Marketers gain a competitive advantage working with a print management partner by transforming the way they design, create, produce, distribute and integrate their customer communications.
Marketers benefit from outsourcing print management in the following ways:-
Optimising customer communications across digital and print channels

Maximise the skills and expertise of a print management partner with access to many suppliers

Brand identity is aligned by centralising all printed and digital marketing communications
Combining print spend across multiple clients maximises cost savings

Access to first class print production, pre-press, design and fulfilment optimising each campaign to the full

Greater speed and flexibility to market for revenue generating campaigns and critical customer communications

Compliance by working with a print management company who has already vetted and ensured their suppliers are able to deliver the marketers campaigns on time and in budget
Data quality management by improving bad data and removing duplicated information ensuring that personalisation is cost effective
Organisations who outsource their marketing communications gain by acquiring expertise, a dedicated print management team capable of managing the variables within a cross media marketing campaign without the marketer having to source this knowledge themselves.
The business of customer communications is ever changing.
With more channels to market to get your message heard requires an organisation to be agile in managing customer preferences across all channels.
Social media is continuing to develop it's role in customer communication and real time mobile marketing and 'local marketing' are still being realised making it increasingly difficult for a company to manage these processes in-house.
Companies stand to gain benefits by working with a provider who have solutions that include print, digital and document management that can deliver personalised marketing.
Marketers can integrate their marketing campaigns like never before and provide bespoke personalised communications to match the customers wants resulting in stronger brands and increased customer loyalty.
Collaboration with a 'print-neutral' print management partner who can place communications jobs where their customers will get the greatest benefits ensures that the marketer gains expertise, consultation, access to a variety of multi-channel distribution networks, brand consistency and major cost benefits.