Print management has evolved since the seventies from print farmers, print brokers to print consultants and latterly multi-channel service providers.
What does print management mean for companies now?
The evolution of the internet has made finding a printer that much easier, so why use a print management consultant?
Simple. We have years of knowledge working in printing, finishing, mailing and fulfilment we have established working relationships with trade printers, who offer different types of print services.
We are the print buyer for organisations who haven't a clue about print or print buying and we fill that missing part very nicely.
And because we know exactly which supplier is best suited for your job, we ensure that the customer gets a great job at a fair price.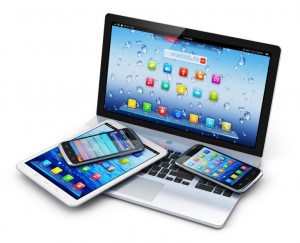 There's also an increasing need for multi-channel distribution of documents including a print and electronic version of the same document.
While the print management umbrella incorporates a little of what we do it doesn't tell the whole story.
Print is part of the whole, but, one of the key elements is how documents are distributed.
A traditional print management company provides total management of a company's print inventory – from business print, marketing print, direct mail, financial print, to promotional gifts and clothing.
Each component is project managed carefully with its suppliers.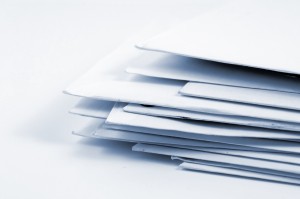 Historically this is where print management companies come into their own by being able to provide expert advice and consultancy on a whole genre of print projects.
Good print management companies will provide clients with the expertise to take a print project from an idea and make it a reality.
With access to an array of suppliers, customers can be sure they are getting the best products at the best price.
Why should I pay for your services when I can buy direct?
All companies spend money on 'print'. I use the term loosely to cover all aspects of 'print'.
The purchasing might be assigned to the procurement department or a designated individual in-house. With increasingly limited resources – lack of people and budget restrictions, print buying is commonly split between a number of departments, with more than one person or department buying their print.
Print management companies offer expertise and skill to manufacture any type of print management project under one roof.
They learn their craft by being able to sell a variety of different products and services either as a manufacturer or as a print broker.
Print management companies aren't tied to one specific supplier or manufacture which is great news for the customer, because you are partnering with a print company that is impartial and unbiased and buys on quality and price.
Print management companies deliver as part of their service offering print consultancy – understanding how what and why you print in-house, the production and project management process so your project is delivered on time.
The overriding factor for partnering with a print management company is their access to a supplier network that they've developed and nurtured over many years and this is determined by:-
What the customer wants
What market forces are driving new products and services which determines the suppliers print management companies choose to work with and up-sell their unique products/services.
Not all print management companies are made equal. Some are niche and specialist others more generalist able to deliver a plethora of different print projects.
Digital Print Management is a specialist offering print, mailing and electronic services for transpromo – invoices, cheques, bills, subscriptions, remittances, payslips and HR ancillary documents.
Great importance is placed on nurturing and developing long term supplier relationships, the print management company is the sales element of the partnership acting as the reseller, and the supplier delivering/manufacturing the product/service for the end customer.
Their sole aim is to ensure customer satisfaction which in turn means a returning customer.
The most experienced print management companies come from print backgrounds either having worked for a manufacturer or gained experience as a print broker.
Market forces coupled with knowledgable and innovative suppliers have enabled print management companies to diversify and specialise in specific areas of business print and fulfilment like payroll and multi-channel services.
Being able to carve out a niche often sets them above the parapet.
Organisations don't have the time to find a company to print/distribute their annual P60s or weekly/monthly payslips. or sort out a marketing mailer.
And that is where print management comes in, we fill that void with knowledge and guidance.
Print management companies care about print and work closely with their suppliers to achieve a common goal the delivery of the project and customer satisfaction plus absolute assurance that we are looking after you, the customer.
As well as identifying savings in print and distribution costs, the customer benefits from expert advice and knowledge from a trusted print management partner.
And that is where print management really is NOW.