In my last blog post I talked about the importance of multi channel marketing in our digital world. 
Multi channel marketing interacts with the customer using a combination of indirect and direct communications channels that include social media, websites, catalogues, direct mail, phone, SMS/text, email, television and radio.
Channels can be used in combination or independently to deliver a branded message enabling the customer to take action in response to buy your product or service using their preferred channel.
Multi channel marketing and communications is about delivering information to your customers in a way that will engage them quickly, whenever and wherever they are.
With so many different channels available it gives the customer choice over the buying process.
Here are 5 things to consider when considering multi channel marketing.
1. Create visibility You must be where your customers are and this means you have to provide them with the opportunity to engage on all channels, which gives them the freedom to choose what information they want and on what platform, at their convenience.
Customers today have more buying power than ever before and no matter what your brand or company marketing message says, customers have the power to decide when they want to buy and who from.
They have to be able to interact with you at all stages of the buying journey and on whatever channel suits them. So making sure your message gets seen and heard is the key to making sure you are at the front of the queue when they are ready to buy.
All sounds very easy, right?
WRONG!
There are numerous pitfalls and one of the obvious is 'I'm going to send out a mass email and newsletter to see what happens?' Irrelevant messaging is guaranteed to be deleted even before the strap-line is read by the recipient.
The right message delivered to the right audience is not enough.
Your message needs to be targeted, specific, personalised.
Each campaign or message has to be fine tuned across each channel so that the message isn't distilled making it meaningful for the customer and trustworthy.
Customers need to be able to view your message, be attentive and receptive before they take action.
With so many mobile devices, smartphones and media channels, businesses must be able to develop well coordinated campaigns that use different touch points so that the customer can jump onto his preferred platform.
2. How do I know which channel(s) to use?
Understanding the profile of your customer is a good starting point. Having a single view of your ideal customer then helps you identify where they are likely to hang out.
Measuring the success of the campaign is easier if you send a direct mail or email marketing campaign because the responses are directly associated with the campaign and can be measured in click throughs and responses.
However, managing a coordinated campaign across different channels is more of a challenge.
Your website analytics will show you where the customer entered the website, which landing pages and what channel they jumped onto.
But the sequence of touch points that lead to the customer taking action is not so quantifiable.
Having loads of data is great fun but knowing what to do with it is another.
Having this data on a customer database and understanding which route your customers came from i.e. email sign ups, YouTube subscribers, Twitter followers is a useful starting point.
In our case our target audiences can be found on Linkedin, limited exposure on G+ and FB and some on twitter, this makes it easier for us to talk about what we do, who for and where to target the message.
Providing email sign ups and accessibility to information on your website in the way of downloadable PDFs and newsletters is a great way to attract your audience and keep them coming back for more.
At the same time you can encourage them to join you on their social media channel of choice.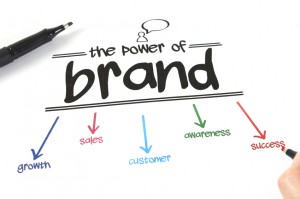 3. Be consistent Maintain your consistency across all the platforms you intend to deliver your content and message that way the customer learns to associate you and your brand to the message.
From paper to digital keep it the same. I've been in print and communications for 25+ years and I'm still surprised when I see companies using different forms of advertising from paper to digital.
If your marketing messages are mixed it can give the wrong impression a high bounce rate on your website might indicate that your landing pages aren't delivering what the customer was looking for.
Every digital marketing channel used must have a clearly defined objective and goal and keep in mind the end goal, what is the purpose of the campaign, what are my business objectives, who are my customers.
Having a precise set of goals will lead to a better marketing experience.
Ensure that any single campaign deployed gives the customer the same experience on all channels.
Your customers experience your brand in different ways so if they have a negative experience for example in your retail store then there is no value in having a positive online experience. So keeping it consistent and positive and treating each channel differently helps the customer experience.
4. Transform your data
Treat your raw customer data as gold dust. It can be used to deliver targeted and personalised information to your audience.
By having a data collection point and establishing where your audience hang out online (see point 2) helps you build a presence there.
Converting prospects into customers is the real end game and not about how many facebook likes, G+'s, followers, all vanity and not reality.
How many subscribed to your newsletter, read your e-books, downloaded a free trial you were offering.
Focussing on conversions, sales, sign ups and building customer relationships is key for business development.
Following my Google seminar being mobile and being a digital business has to be part of the game plan. It's not good enough being mobile friendly, your business has to be accessible via smartphones and easily shareable. It has to be digital.
Multi channel is not limited to goods and sales it is about developing interaction, including communication.
Customers want to consume content on different channels – email, mobile, online and print depending on the context and convenience.
It is impossible to predict which channel will be used when and so the only approach is to make your content, message, brand available on all channels.
Being a digital business and delivering your marketing efforts across multi channels is key to developing and keeping customers.